The Listing Map
Discovery & Market Placement
If i don't do my homework. Please don't hire me. It's going to be a disaster.
The more information the better at this stage. Typically we will meet at the subject property to preview and depending on the complexity of the listing, a list price can be discussed at the meeting. Their are often times when after viewing more research needs to be done. Appraisal is not a simple process and where your home sits on the market is critical.
Marketing Systems
Every home marketing plan is built from the ground up using these marketing systems & building blocks
STAGING YOUR HOME
Statistically, staged homes show better, sell faster and fetch more money. We provide a complimentary staging consultation to make your home shows it's best. If your property is vacant we have various staging options to choose from.
CALCULATED MARKETING
REW.ca, Realtor.ca, countless other websites, instagram, facebook, newspaper, email blasts. I'm taking advantage of everything to create a marketing plan that will work best for your listing.
FEATURE SHEETS
Professionally designed feature sheets will ensure every Buyer leaves their showing with the most important information. The informed consumer is
PROFESSIONAL PHOTOS
Make the best of your first impression! My complimentary photographers are professional, respectful and extremely good at drawing attention – and potential buyers – to your listing.
WALKTHROUGH VIDEO
Sometimes a walkthrough video is just what a Buyer needs to set up the appointment to come view in person. We're in an ever changing world and video is very big right now!
OPEN HOUSE AND REALTOR SHOWINGS
I'm constantly refining client service as well as communication with Buyers and Realtors alike! How important is it that whoever is representing your listing is going to be easy for Realtors and buyers to get along with.
Closing the Deal
From the time an offer is made until the time you move in I'm on your side
APPLICATION OF DISCOVERY IN NEGOTIATIONS
When presented with an offer, the discovery process will be applied to create a deal that truly benefits you. Often times, the terms of a deal can make all the difference when putting together a deal that both parties will agree on.
CLOSING THE DEAL
Strong negotiations on your behalf and executing the deal is paramount. With a 100% closing rate in residential transactions and expert training in the "art of the deal" you'll be glad to have me as your agent. I often hear of past experiences that clients felt their agent was not acting on their behalf. This is not acceptable as it is the most basic principle of agency.
FIRM SALE TO CLOSING
Once the "sold" sticker is posted the process isn't over; You'll be hearing from me consistently and our client care service continues. From lawyers/notaries, discharging mortgages, tax issues, if I can't help I know someone that can.
Beyond the Sale
Consider me your realtor for life
Once the sale has completed and the dust settles I consider myself your Realtor for life. I hope you'll reach out if you have any questions or if there is anything I can assist with. I have an awesome referral network of people that I really like and would love to share them with you.
Referral Network
tried and trusted professionals that I'm willing to put my name behind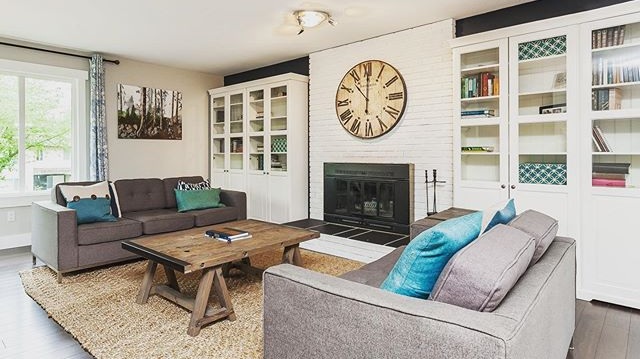 Purchase & Sale Cost Spreadsheet
enjoy this free excel spreadsheet to map your
purchase and sale costs